---
Our children and youth ministry is a core part of life at Selhurst Church. We welcome new families and offer a range of children and youth groups on a Sunday and during the week.
---
Our aim is to make the Holiday Bible Club the best week of the summer for the children. Each summer we take a different theme from the Bible and have all our games and activities centred around that theme. In the past we have had a Pirate themed holiday club, Pirates of the Mediterranean, where the children learnt some pirate lingo and the leaders were made to walk the plank! If you would like to sign up for our next Holiday Bible Club please sign up here.
Football Academy
At the start of each Summer we run a  four-day Football Academy for primary school aged children from year 3 to year 6. The football academy is free and is open for both boys and girls of all abilities. Our football academy has been running for over 10 years and is lead by an ex-professional Arsenal player.
The football academy provides a fun and safe environment for the children to learn new skills and to get to hear a short talk from the Bible. The following Sunday we invite the children to come and receive their certificate and stay for a BBQ. If you would like to sign up for our next Summer Football Academy please sign up here.
Light Party
At Halloween we know that a lot of children will be dressing up as witches, ghosts and vampires. At Selhurst we offer an alternative to Halloween in the form of a Light Party. We run an evening of games and activities that focuses on Jesus as light in the darkness so we no longer need to fear the world around us. If you would like to sign up for our next Holiday Bible Club please sign up here.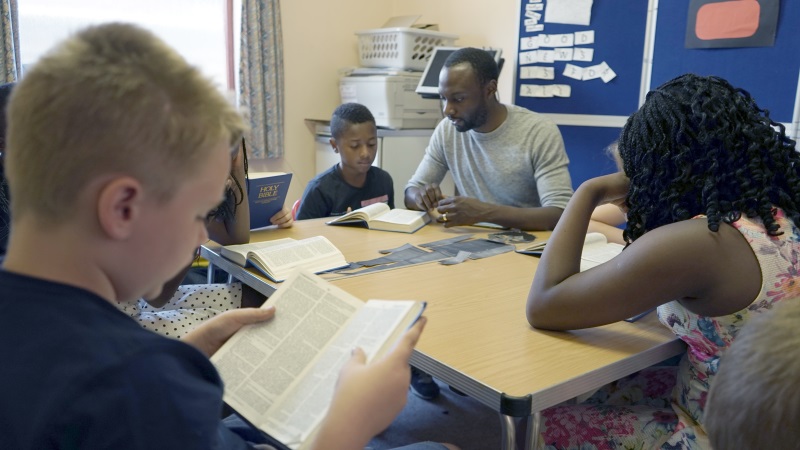 At Selhurst Church the vision for our children's ministry is 'Growing Followers of Jesus'  and for our youth ministry is 'Growing Young Disciples'. Our desire is to see our children and youth grow into life-long disciples of Jesus Christ and become disciple makers themselves.
Our vision is in part based on Jesus command to go and make disciples of all nations (Matthew 28:18-20). It is based on Jesus' call to make disciples who see Jesus as their Sovereign King and see themselves as a part of God's mission.
Then Jesus came to them and said, 'All authority in heaven and on earth has been given to me. Therefore go and make disciples of all nations, baptising them in the name of the Father and of the Son and of the Holy Spirit, and teaching them to obey everything I have commanded you.  Matthew 28:18-20
In making disciples, our vision recognises that discipleship is a lifelong process. Our vision is also in part based on Paul's encouragement to the Colossians to grow to spiritual maturity after having received Christ (Colossians 2:6-7). Our vision therefore is not only that our children and youth would receive Christ as Saviour but also that they would grow and be continually rooted and built up in him.
We aim to grow disciples  primarily in two ways. We aim to share GOD's TRUTH by teaching the Bible and share GOD's LOVE by building relationships.